REAL FOODIES
For us Spanish people, food is one of the most sacred pleasures. Whether had at home or in a restaurant. A vast variety of Mediterranean ingredients, together with an amazing blend of centuries-old cooking traditions and a leading modern gastronomy, make Spanish food one of the most acclaimed around the world.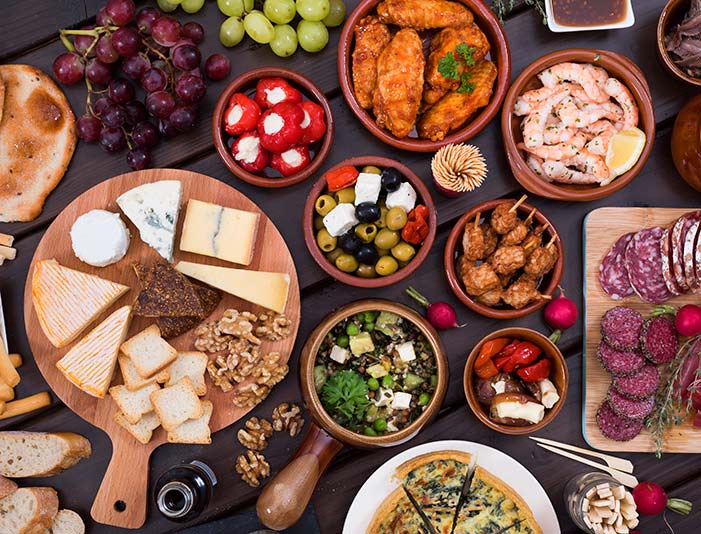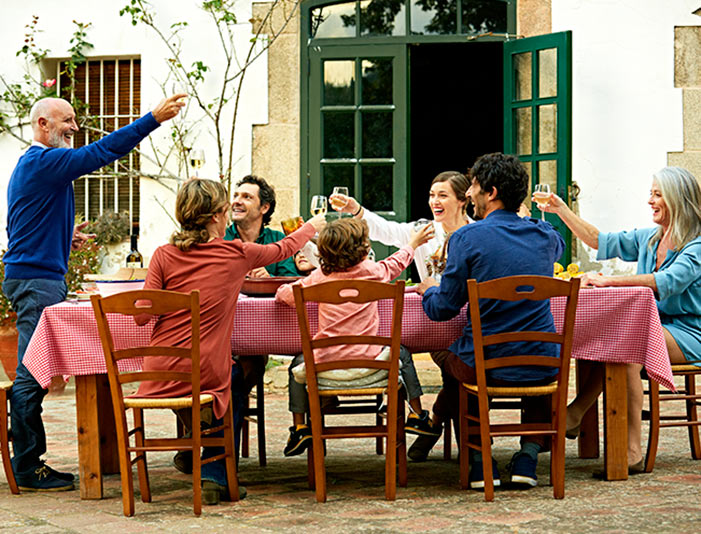 SHARING IS A PLEASURE
People in Spain love cooking delicious food, sharing it with family and taking the time to enjoy it with their loved ones. Post-meal conversations around the table can go on for hours, ringing with laughter and shared moments, as well as talk of food.
FAMILY FIRST
Family lies at the heart of Spanish cultur e: as a symbol of union, safety, belonging, and, above all, love. Family bonding time is a cherished tradition for us, and nearly always occurs around the table.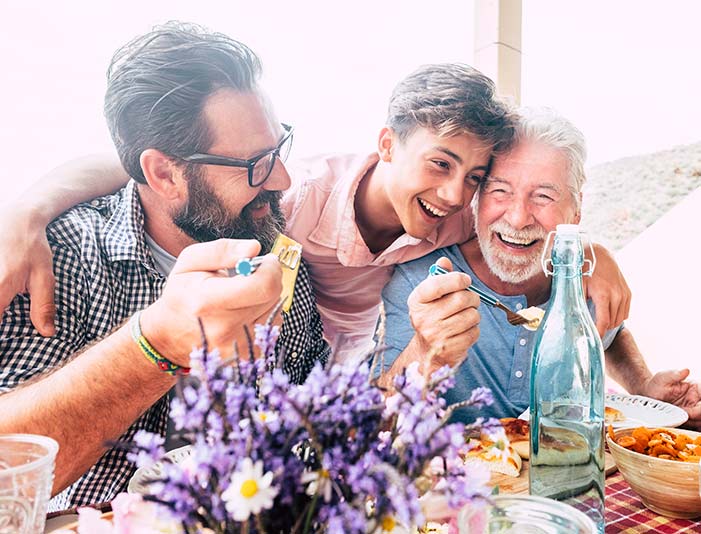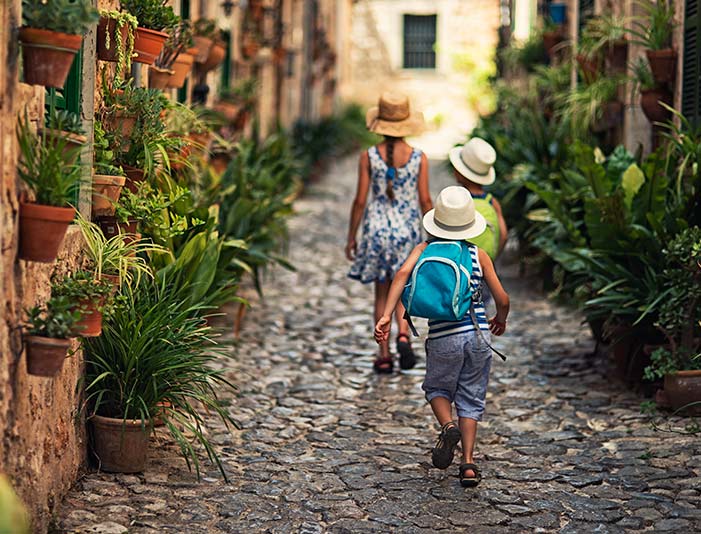 LIVING OUTDOORS
Spending time in the great outdoors, soaking in the sun and fresh air is another great Spanish trait. Whether it's walking the city streets, exploring new corners, sitting with friends on a terrace or at a plaza (town square), or even playing sports outside, for us nothing can beat the feeling of being outside and amidst nature.
CELEBRATING LIFE
We also love to bring people together, no excuse is too small to celebrate, to connect, and share. This harks back to the long tradition of local festivals taking place in the country throughout the year. Like Indians, celebrations are in our DNA.