Tomato chutney with green olives from Spain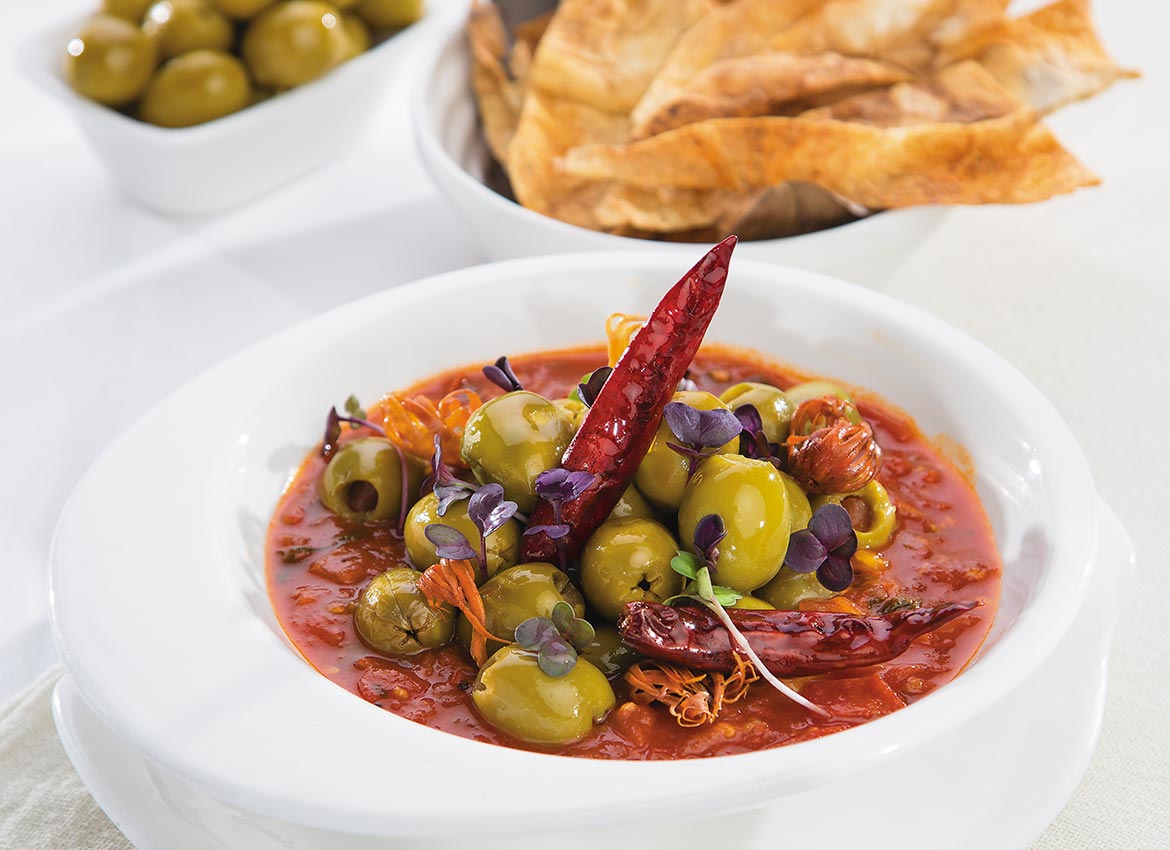 INGREDIENTS
10 pcs Green OLIVES FROM SPAIN (chopped)
6 pcs Tomatoes (chopped)
2 pcs Garlic (chopped)
1 pc Green chili (chopped)
1 tsp Mustard seeds
1 tbsp Salt
1 tbsp Sugar
3 tbsp Tomato ketchup
1 tbsp Coriander
2 tbsp Olive or vegetable oil
1 tbsp Red chili powder
Preparation time:
20 minutes
Level of difficulty:
Easy
PREPARATION
Heat oil in a saucepan on medium heat and add the mustard seeds and let them crackle.
Take the pan off the flame as soon as the mustard seeds crackle and add the garlic and green chilli; sauté for a minute.
Add the chilli powder and stir well.
Stir in the chopped tomatoes and bring the pan back to the flame, add salt and cook till the tomatoes are soft on medium heat.
Add the tomato ketchup, chopped green olives and coriander, mix well and transfer the mixture to a bowl to cool down. Store it in a jar and use as a condiment.
You may serve it along with chips as a wonderful dip.