Sundried tomatoes and olives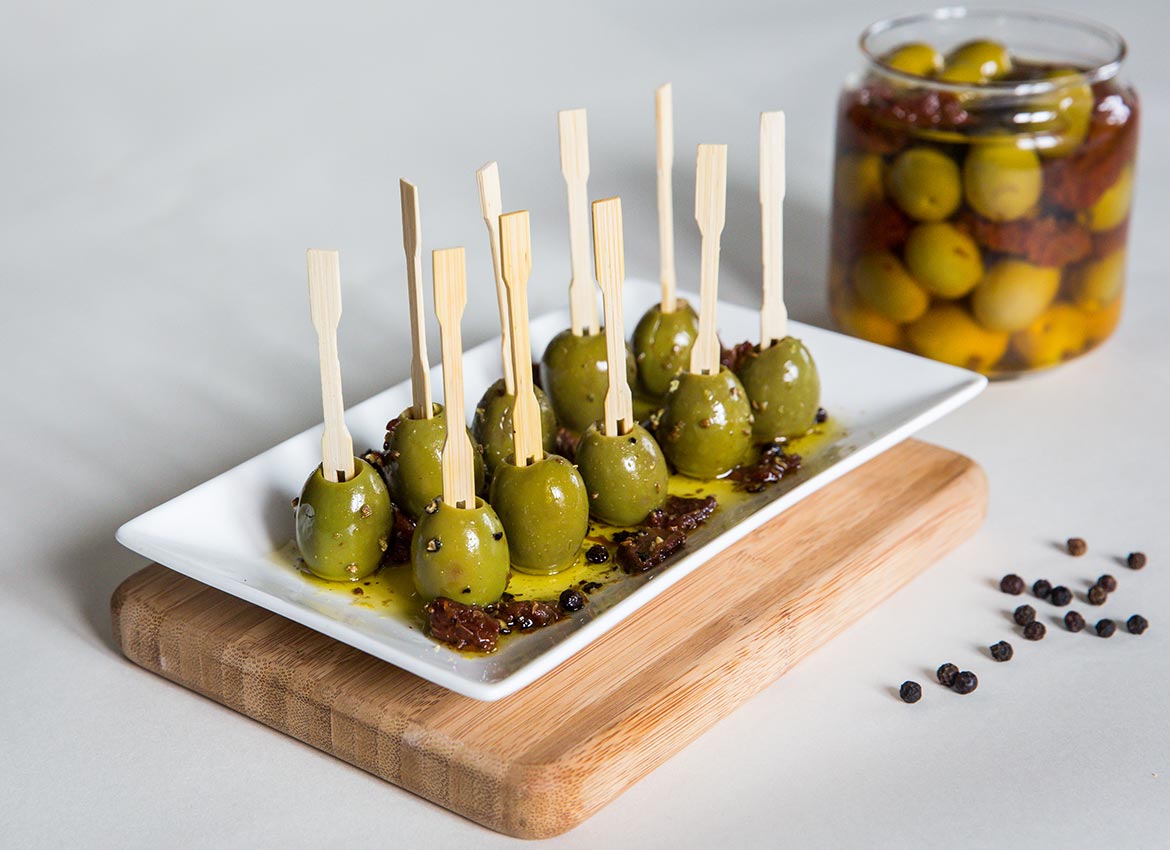 INGREDIENTS
20 pcs (80gr) Queen OLIVES FROM SPAIN
50 ml Extra Virgin Olive Oil
8 pcs Sun-Dried Tomatoes (preserved in oil)
½ tsp Lemon zest
1 tsp Crushed roasted carom seeds
½ tsp Mixed peppercorns
Preparation time:
15 minutes
Level of difficulty:
Easy
PREPARATION
Warm the olive oil on low heat, take it off the heat. Chop the sundried tomatoes.
Pour this oil in a jar. Add all the ingredients, apart from olives. Shut the lid and shake well.
Add the queen olives and allow to marinate for at least 24 hours before serving.
Store in the fridge and you can use these until 7 days.