Spanish olives and pan tumaca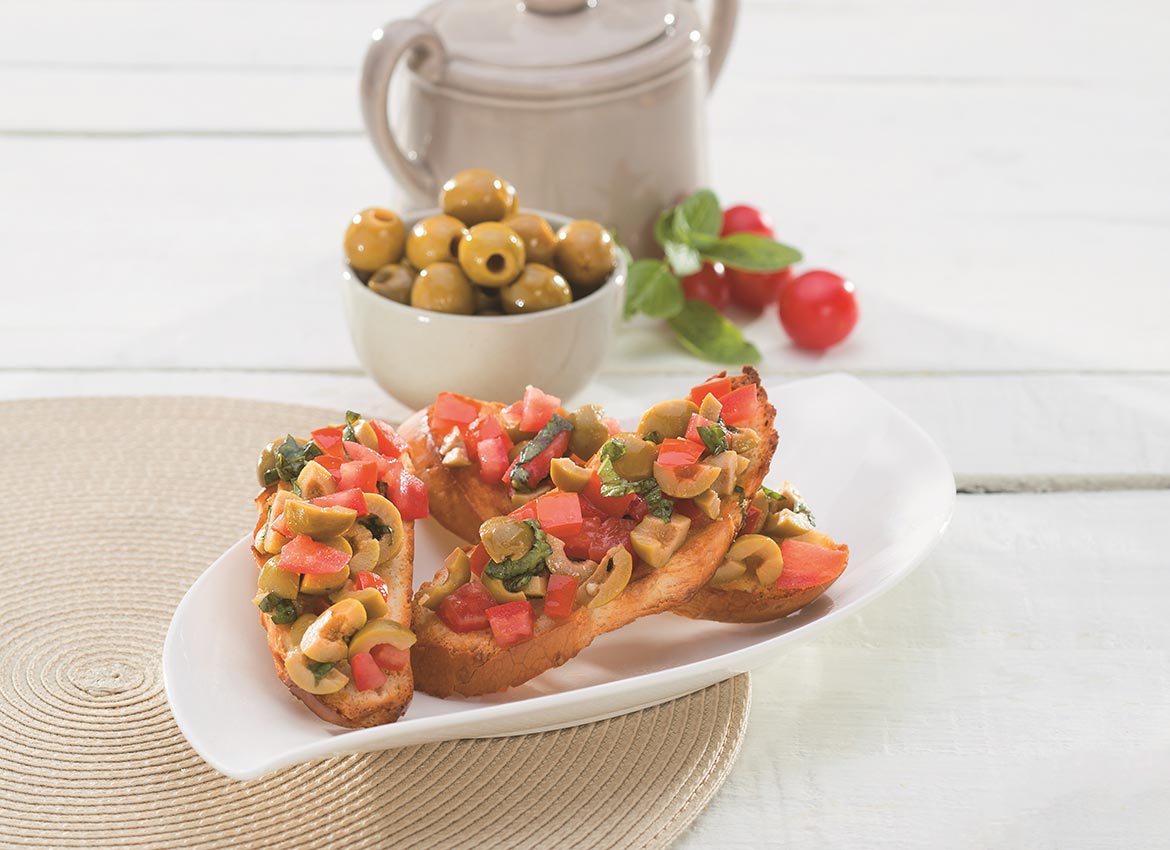 INGREDIENTS
15 pc (50 g) Sliced green OLIVES FROM SPAIN
100 g Tomato (chopped)
6 pc Basil leaves (chopped)
4 pc Baguette (slices)
50 ml Extra virgin olive oil
Salt to taste
Crushed Black pepper to taste
Preparation time:
10 minutes
Level of difficulty:
Easy
PREPARATION
Deseed and chop the tomatoes into small dice and reserve.
Mix tomato with the sliced olives from Spain, extra virgin olive oil salt and black pepper.
Slice bread, smear olive oil and toast.
Put the mixture on top of the bread and add shredded basil leaves.
Drizzle with extra virgin olive oil.