Spanish olives and mediterranean herbs naan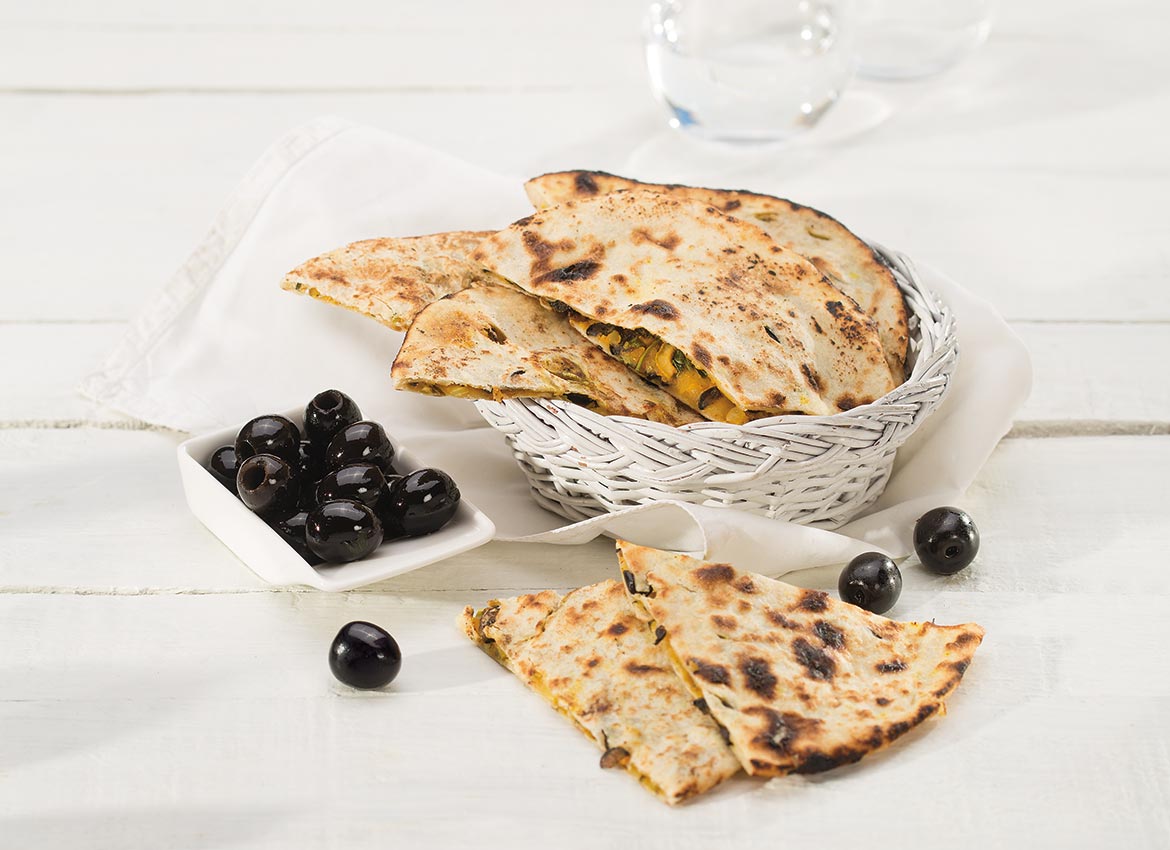 INGREDIENTS
20 pc (60 g) Sliced black OLIVES FROM SPAIN
10 g Dry Mediterranean herbs mixture (oregano, basil, thyme)
300 g Refined flour
1.5 tsp yeast
1 tsp sugar
10 g Salt
3 tbsp Butter
3 tbsp Curd
2 tbsp warm water
Preparation time:
20 minutes
Level of difficulty:
Easy
PREPARATION
Mix 2 tablespoon warm water, sugar, and yeast in a small bowl. Cover and keep in a warm place for 10 minutes or so till the mixture rises.
Sieve wheat flour and salt together. Add curd, the mixture of yeast and combine. Knead into smooth, elastic dough and no longer sticky.
Keep the dough in a large bowl covered with a lid in a warm place for 2 hours or more till the dough rises and doubles in size.
Punch the dough and then knead on a floured surface for 5 mins until smooth and elastic.
Tip the dough onto a floured surface, divide into 6-8, then use a rolling pin to roll each into a 20 cm circle.
Scatter the olives and herbs in the centre of the dough circles. Brush a little water around the edges, then roll again to seal in the filling and make a tear shaped bread.
Melt the butter and brush on both sides of the naan. Cook on a hot oven at 220ºC or in a tandoor until golden and puffy.
Smear butter, cut and serve as an appetizer or with curry.