Spanish olive and fig stew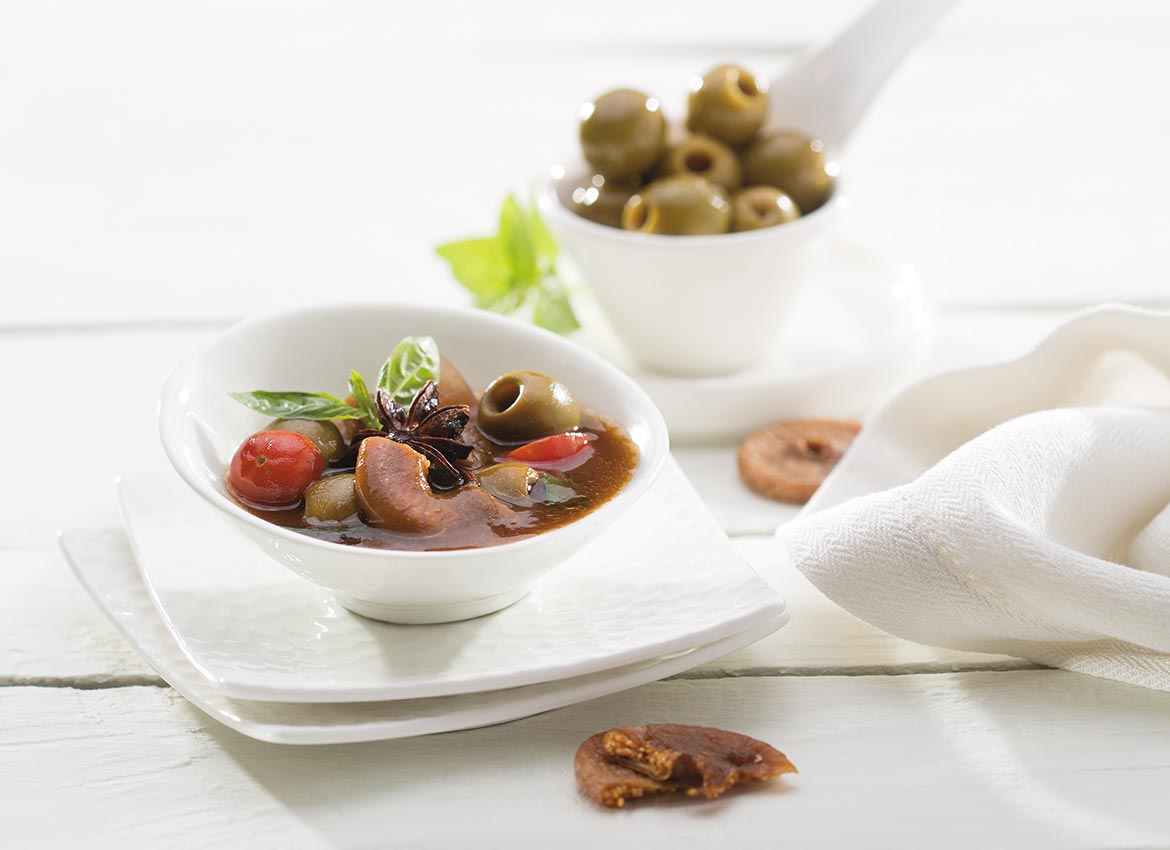 INGREDIENTS
15 pc (50 g) Sliced green OLIVES FROM SPAIN
100 g Fresh Figs (ripe)
2 pcs Garlic clove (chopped)
2 pcs Star anise
2 tsp Sweet paprika powder
50 ml Olive oil
2 pc Tomatoes (chopped)
Salt to taste
Crushed Black pepper to taste
100 ml Orange juice
100 ml Red wine
6 pcs Capers
Preparation time:
20 minutes
Level of difficulty:
Medium
PREPARATION
In a saucepan poach the fresh figs with orange juice and red wine reduction along with the star anise for 5-6 minutes.
Chop the tomatoes, garlic and onion. Heat oil in another pan and add chopped garlic, onion, and tomatoes. Stir fry.
Add the sliced olives, the capers and the poached figs. Let it cook in a low flame.
Adjust seasonings (season salt, pepper) and add fine herbs, parsley and cook till its set
Add garnish of olives and fresh herbs.