Roasted tomato and olive bruschettas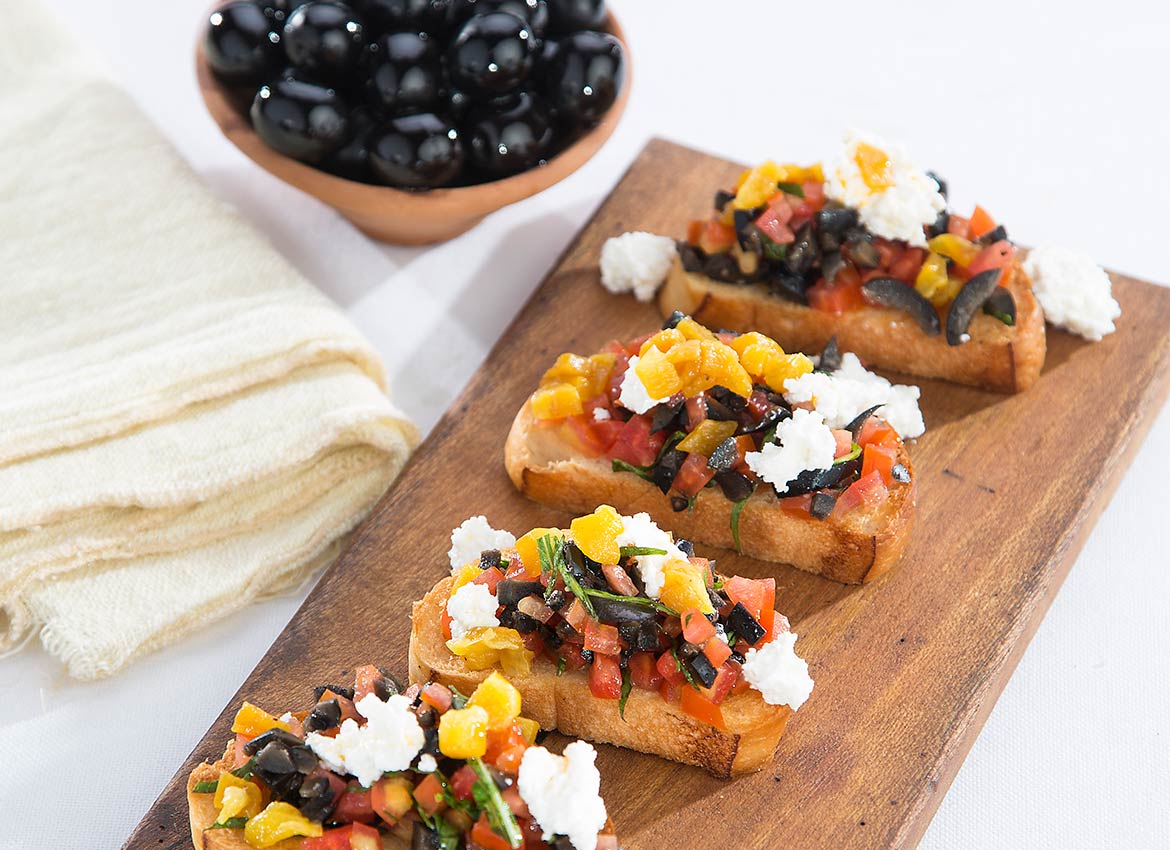 INGREDIENTS
15 pcs (50 g) Black OLIVES FROM SPAIN (chopped)
12 Slices Baguette, (½ inch thick)
2 pc Tomatoes
1 pc Yellow Bell Pepper
1 tbsp Fresh Basil Leaves (chopped)
3 tbsp Extra-Virgin Olive Oil
3 tbsp Olive Oil
¼ cup Soft Goat Cheese
5 pcs Basil leaves
Coarse Sea Salt
Preparation time:
30 minutes
Level of difficulty:
Medium
PREPARATION
Preheat the grill pan over medium-high heat for five to seven minutes.
Cut the tomatoes and bell pepper in half lengthwise and de-seed them.
Brush on both sides of the tomato & bell pepper halves with olive oil. Season with salt and pepper to taste.
Roast the tomatoes and the bell pepper for about 10 min.
Peel and chop the grilled tomato and bell peppers.
In a bowl, mix grilled tomatoes, olives, grilled peppers, torn basil leaves and extra virgin olive oil. Season with salt & pepper.
Toast the baguette slices in the oven.
Spread goat cheese onto toasted baguette slices along with the tomato mixture. Serve immediately.