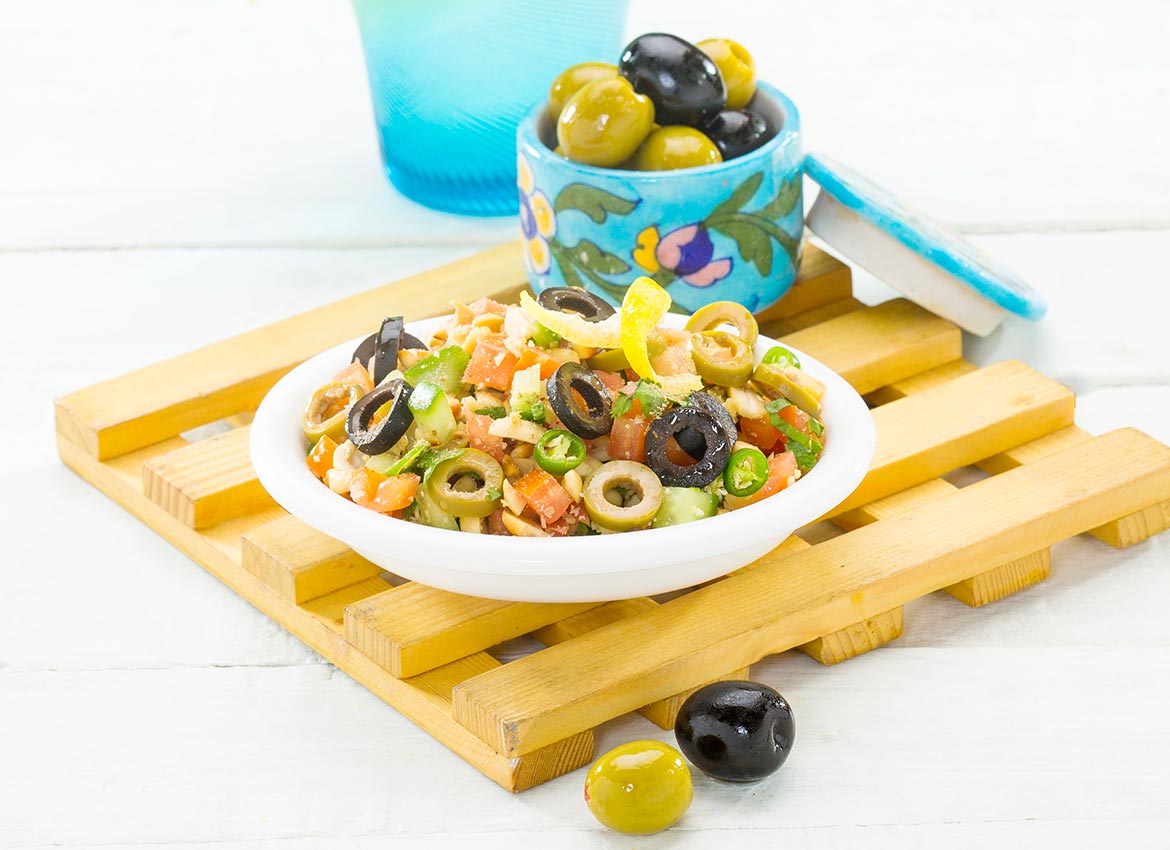 INGREDIENTS
20 pc (70 g) Sliced green and black OLIVES FROM SPAIN
50 g Roasted peanuts
1 pc Tomatoes (chopped)
25 g Cucumber (chopped)
10 g Ginger (chopped)
2 pcs Green chili (chopped)
15 g Cumin powder
15 g Red chili powder
30 g Dry mango powder
30 ml Lemon juice
Black pepper to taste
Salt to taste
Preparation time:
10 minutes
Level of difficulty:
Easy
PREPARATION
Mix ginger, chili, 1/2 teaspoon salt, cumin seed powder, red chili powder, black pepper, dry mango powder and lemon juice together.
Mix the peanuts with the green and black Olives from Spain, tomatoes and cucumbers, add the spice mix and toss.
Peanut Chaat is ready to serve.