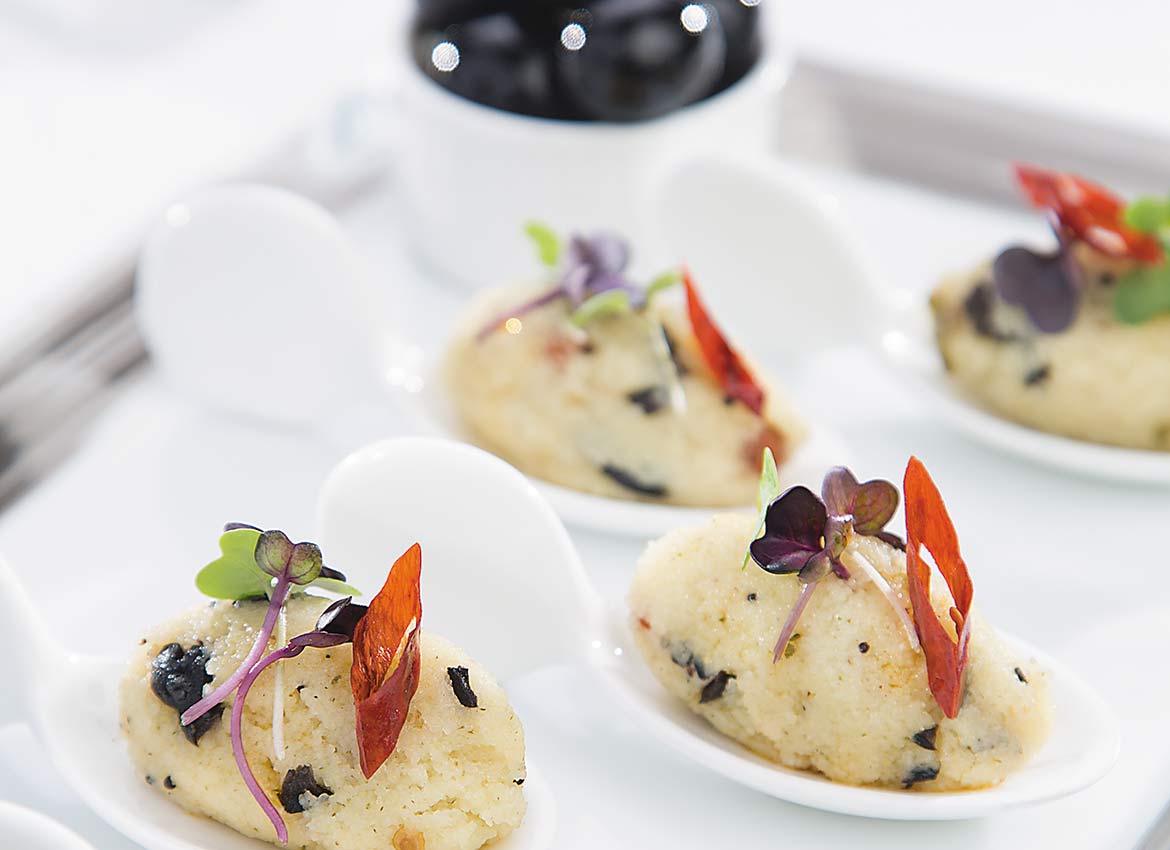 INGREDIENTS
15 pc (50 g) Black OLIVES FROM SPAIN
1 cup Semolina
3 tbsp Olive oil
¼ tsp Mustard seeds
6 pcs Curry leaves
1 pc Onion (chopped)
2 pcs Green chilies (chopped)
½ cups Water
Salt
Preparation time:
15 minutes
Level of difficulty:
Medium
PREPARATION
Heat olive oil in a non-stick pan. Add mustard seeds and curry leaves. When the seeds splutter, add onion and sauté till lightly coloured.
Add semolina and stir. Add green chilies and stir. Add two and a half cups of water, salt to taste and mix. Add the olives and mix.
Reduce heat, cover, and cook till all the water is absorbed. While serving you can pack the upma in small moulds and un-mould them in serving plates.
Garnish with some sliced olives.