Olive tawa masala with chicken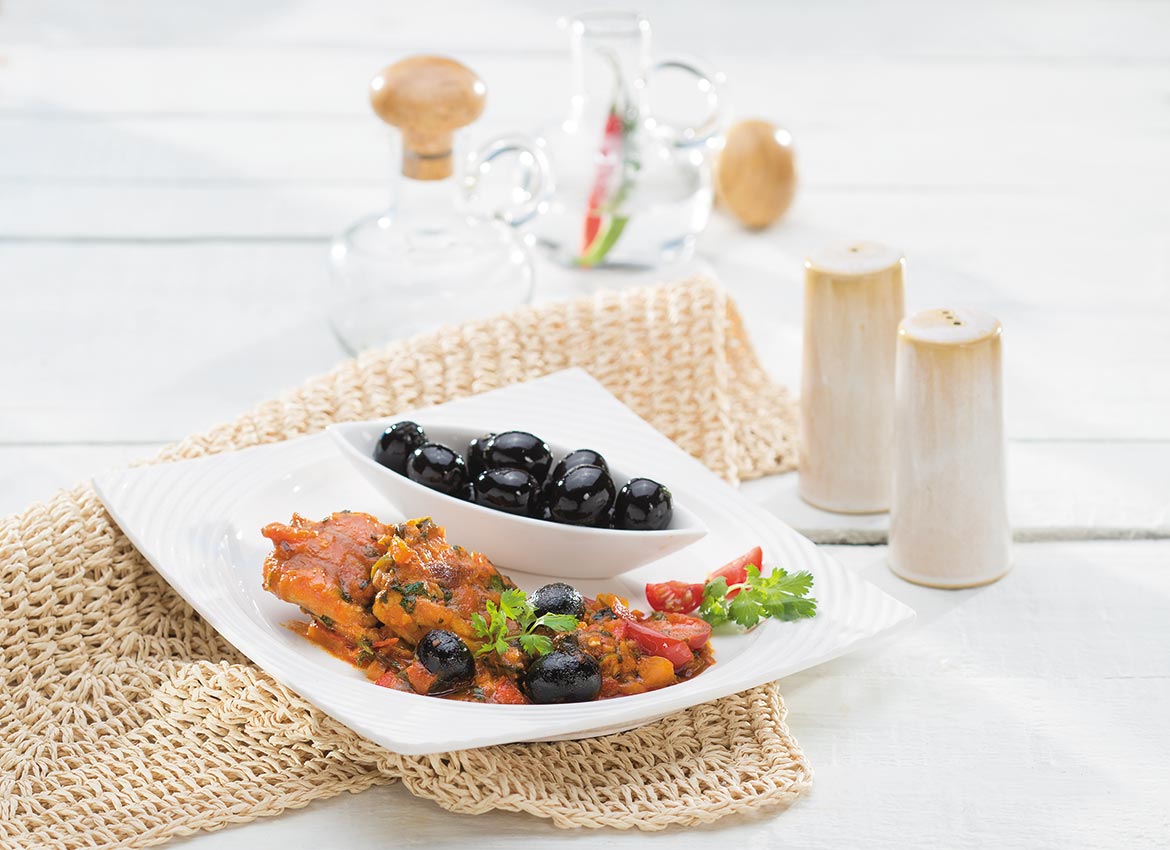 INGREDIENTS
15 pc (50 g) Black OLIVES FROM SPAIN
240 g Chicken boneless (chunks)
100 gr Cashew nuts
100 gr Curd
1 pcs Capsicum
1 pc Onion
2 pc Tomato
1 inch Ginger
3 tbsp Ginger-garlic paste
3 tbsp Garam masala
1 tbsp Red chilli powder
4 pcs garlic cloves
Salt to taste
4 pc Fresh coriander
30 ml Olive oil
Preparation time:
30 minutes
Level of difficulty:
Easy
PREPARATION
For the gravy: mix 4 coarsely chopped onions, cashew nuts, garlic cloves, 1 inch ginger in a mixer. Blend the gravy ingredients to a curry paste with one glass of water and then in a saucepan boil for 12-15 minutes.
While the gravy is boiling, mix in a big bowl: 6 tablespoon yoghurt (dahi/curd), 2 tablespoon of ginger garlic paste, 1/2 teaspoon red chilli paste, 1 teaspoon of garam masala powder and salt to taste. Add pieces of chicken, 1 diced tomato and 1 diced capsicum in marinade and leave for half an hour.
Heat 15 ml of oil in a pan add the chicken chunks and cook till its half done. Keep it aside.
In the same pan add 15 ml of olive oil. Add one chopped onion and sauté for a few seconds. Then add 1 tablespoon of ginger garlic paste. Keep stirring until golden brown. Add the chicken and the olives. Let it cook for a few minutes.
Finish and garnish with chopped coriander, fried dry red chili and ginger julienne.