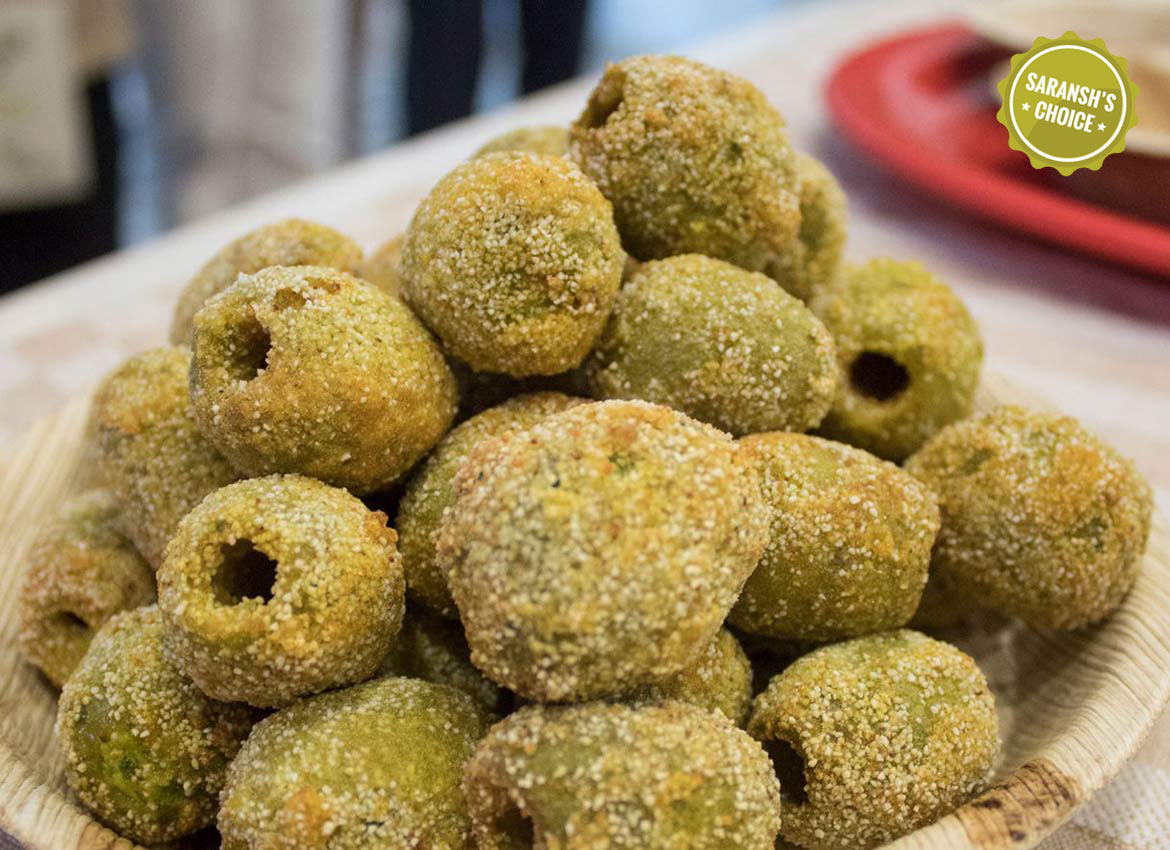 INGREDIENTS
50 pcs (175 g) Green OLIVES FROM SPAIN
1 tsp Turmeric powder
1 tbsp Chilli powder
1 cup Rawa (semolina)
1 cup Rice flour
4 tbsp Olive oil
Salt to taste

FOR THE MARINADE

6 pcs Garlic cloves
½ inch Ginger
2 pcs Green chillies
½ pc (small bunch) Coriander leaves
1 tsp Turmeric powder
2 tbsp Curd
Preparation time:
30 minutes
Level of difficulty:
Medium
PREPARATION
Grind all the ingredients, except curd, for the marinade.
Mix the ground paste with curd. Toss the green olives in this.
On a plate, mix the rice flour, semolina, salt to taste, turmeric powder and chilli powder.
Coat the marinated olives in this mix.
Heat the frying pan and olive oil. Shallow fry the olives and take them out when golden.
Serve hot.