Olive, cottage cheese and celery canapé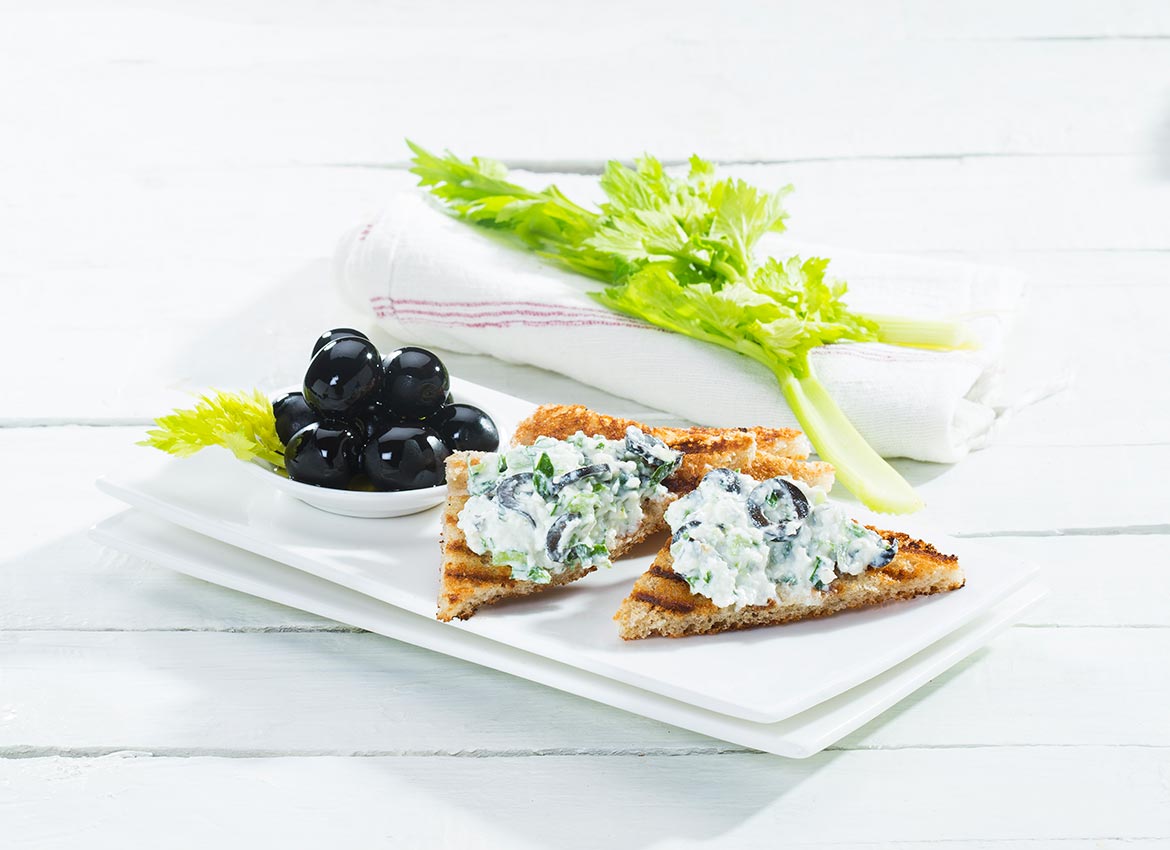 INGREDIENTS
15 pc (50 g) Sliced Black OLIVES FROM SPAIN
150 gr Cups cottage cheese or paneer (grated)
2 tbsp Curd
2 pcs Celery stalks (finely chopped and blanched)
¼ tsp Green chilies (finely chopped)
8 pcs Brown bread slices
Salt to taste
Fresh coriander to garnish
Preparation time:
25 minutes
Level of difficulty:
Easy
PREPARATION
In a bowl mix the grated cottage cheese, the curd, the blanched celery and the black olives from Spain till you get a smooth spread.
Divide the spread into 4 equal portions and keep aside.
Trim the edges of the bread slices, cook them on a griddle till both sides are slightly brown in color.
Apply a portion of the spread on each bread slice and cut each slice into 4 squares, garnish with fresh coriander and serve immediately.