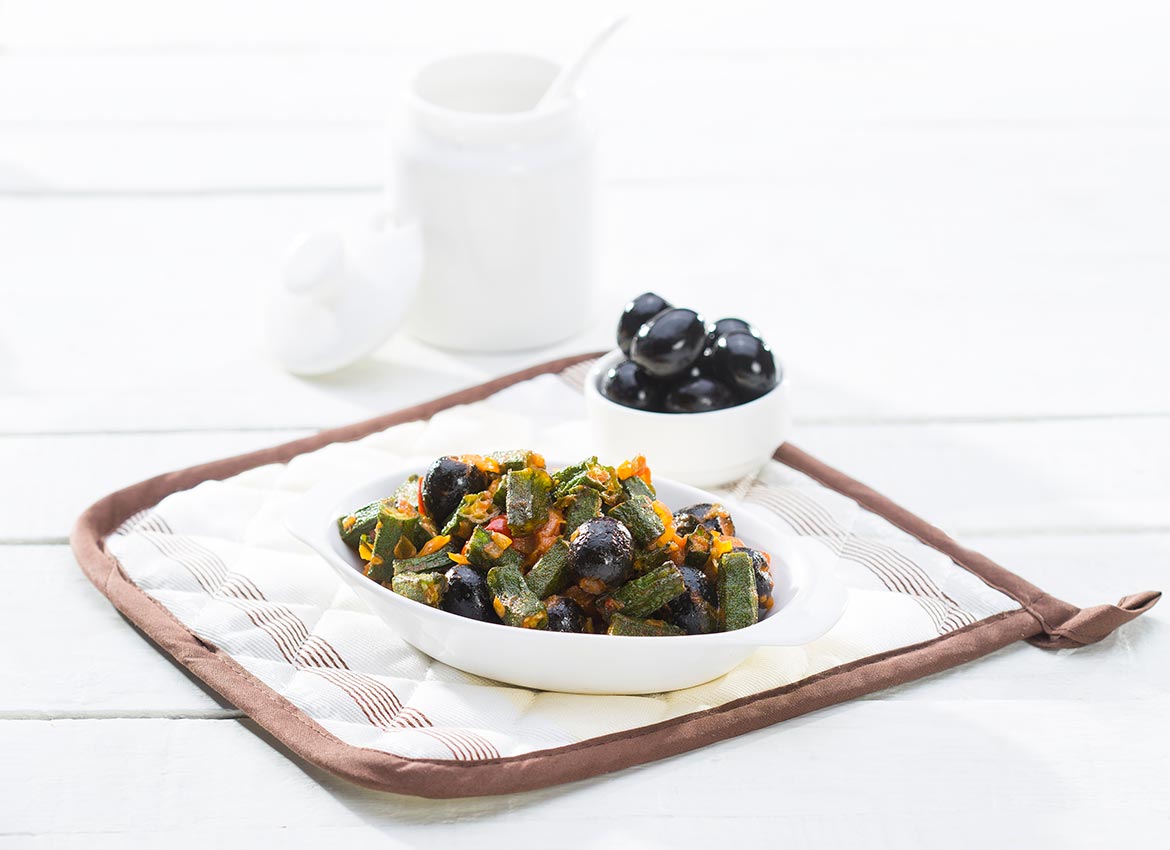 INGREDIENTS
30 pc (100 g) Black OLIVES FROM SPAIN (pitted)
250 g Bhindi
30 ml Pure Olive Oil
3 g Coriander powder
3 g Red chili powder
3 g Turmeric powder
1 pc Green chili (chopped)
2 pcs Tomatoes (chopped)
5 g Cumin seed
5 g Mustard seeds
2 pcs Onions (chopped)
Salt to taste
Preparation time:
30 minutes
Level of difficulty:
Medium
PREPARATION
Heat oil in a pan.
Once hot, toss in the cumin and mustard seeds. Let them splutter.
Once they stop spluttering, add green chili and onions. Stir-fry on medium heat until browned. Remove from heat and keep aside in a plate.
Pour 1/4 cup of oil in the same wok.
Add the chopped bhindi and stir-fry for a few minutes until cooked.
Remove the bhindi from the heat once it is fried and lightly browned.
Add the sautéed onion mixture back to the wok and toss in the fried bhindi. Mix well to combine and let it cook for a minute on medium heat. Add all the masala powders and mix well. Let it cook for 5 minutes.
Add the chopped tomatoes, Spanish black olives, mix well and cover the wok. Let the flavors blend well and the tomatoes cook until softened. This takes about 7 minutes.
Uncover, add salt and mix well.Allow to cook for 2 minutes on medium heat.
Remove from flame and serve hot with rotis.