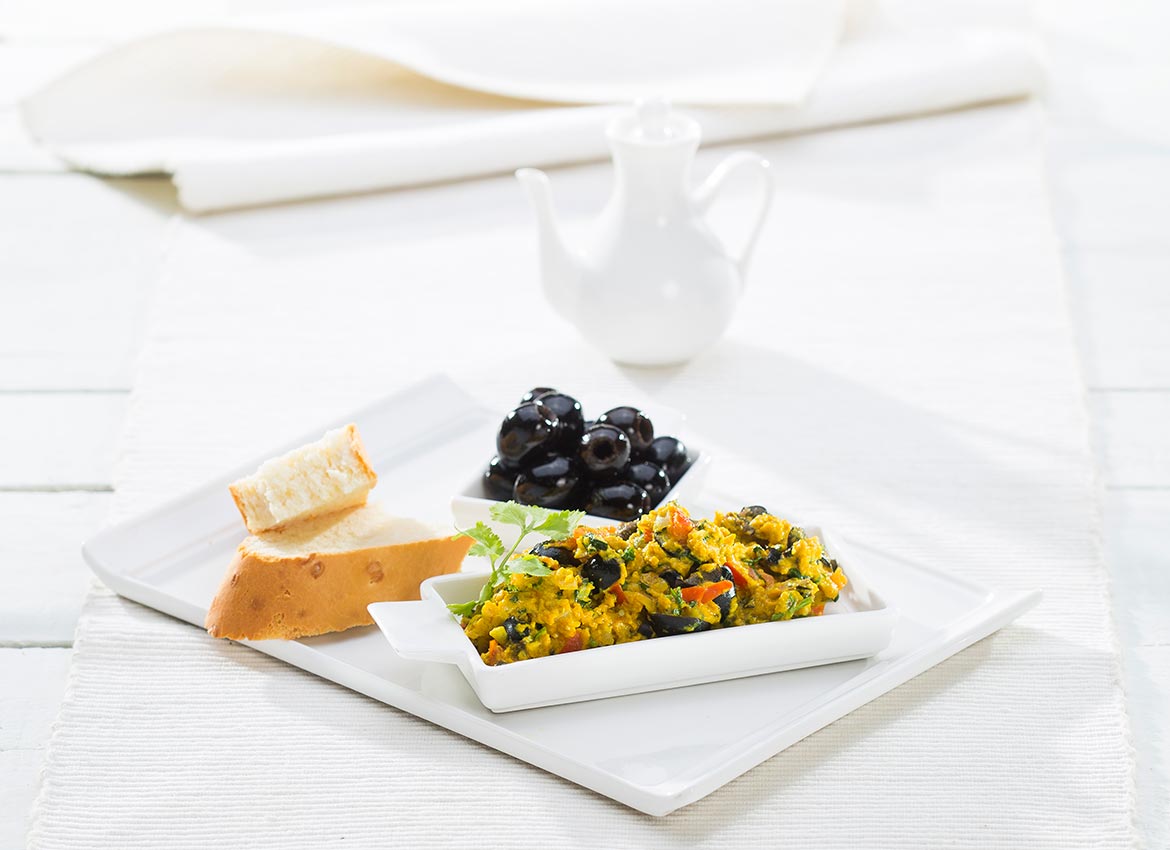 INGREDIENTS
30 pc (100 g) Black OLIVES FROM SPAIN (pitted)
4 pcs Eggs
2 g Turmeric powder
3 g Black pepper powder
3 g Garam masala powder
15 g Onion (finely chopped)
25 g Tomato (chopped)
5 g Ginger (minced)
25 g Coriander leaves (chopped)
2 g Green chilies (chopped)
30 ml Pure olive oil
Salt to taste
Preparation time:
15 minutes
Level of difficulty:
Easy
PREPARATION
Heat the oil in a frying pan, once it is hot add the onion and ginger. Sauté till the onion turns translucent.
Add tomato, Spanish black olives and stir fry for a minute or so.
Break eggs in a large mixing bowl.
Add in turmeric powder, garam masala powder, coriander leaves, green chilies, pepper powder and salt. Mix well.
Add the egg mix to the pan and stir fry till the eggs are cooked thoroughly.
Serve hot with bread or chapatis.