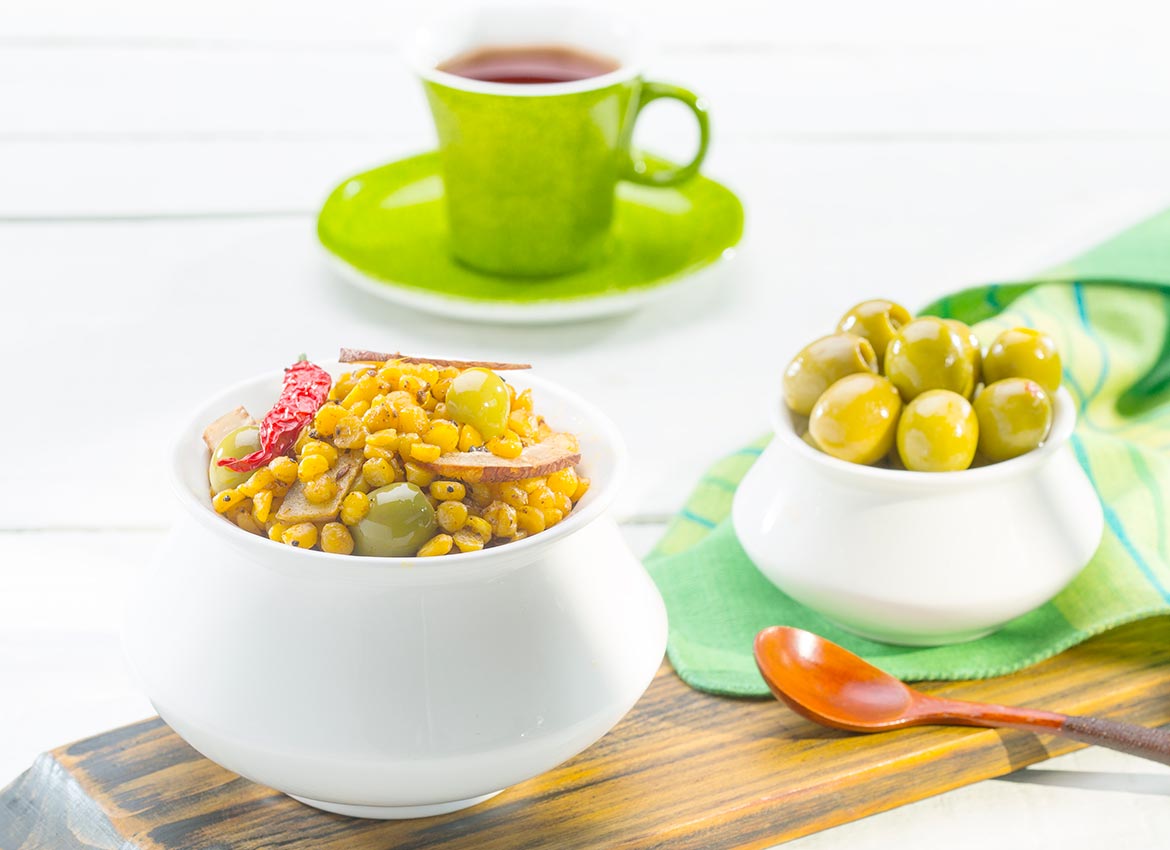 INGREDIENTS
15 pc (50 g) Green OLIVES FROM SPAIN (pitted)
150 g Chola dal
50 ml Pure olive oil
2 pcs Green cardamom
2 pcs Cloves
1 pc Cinnamon
1 pc Dry red chili
1 pc Bay leaves
3 g Jeera seeds
15 g Grated coconut
5 g Ginger garlic paste
5 g Ghee
5 g Garam masala powder
2 pcs Green chili
2 g Turmeric powder
2 g Red chili powder
2 g Sugar
Salt to taste
Preparation time:
60 minutes
Level of difficulty:
Medium
PREPARATION
Boil the chola dal with bay leaves, cinnamon stick, turmeric and salt. Do not overcook the dal. They should be whole after having been boiled.
In a pan, add jeera, cloves, green cardamom, green chili and dry red chili. Sauté lightly and add the grated coconut, toss lightly till the coconut turns golden. Now add the ginger paste & jeera.
Sauté for some time and add water. Add turmeric powder, chili powder, Green Spanish olives and the boiled dal.
Let the dal thicken a bit and then add the ghee, garam masala powder and let it come to a boil.
Let it stand in the pan for 5-7 min. Dish it out with ghee. Serve with chapati.