Flamed Spanish olives and chilli chutney paneer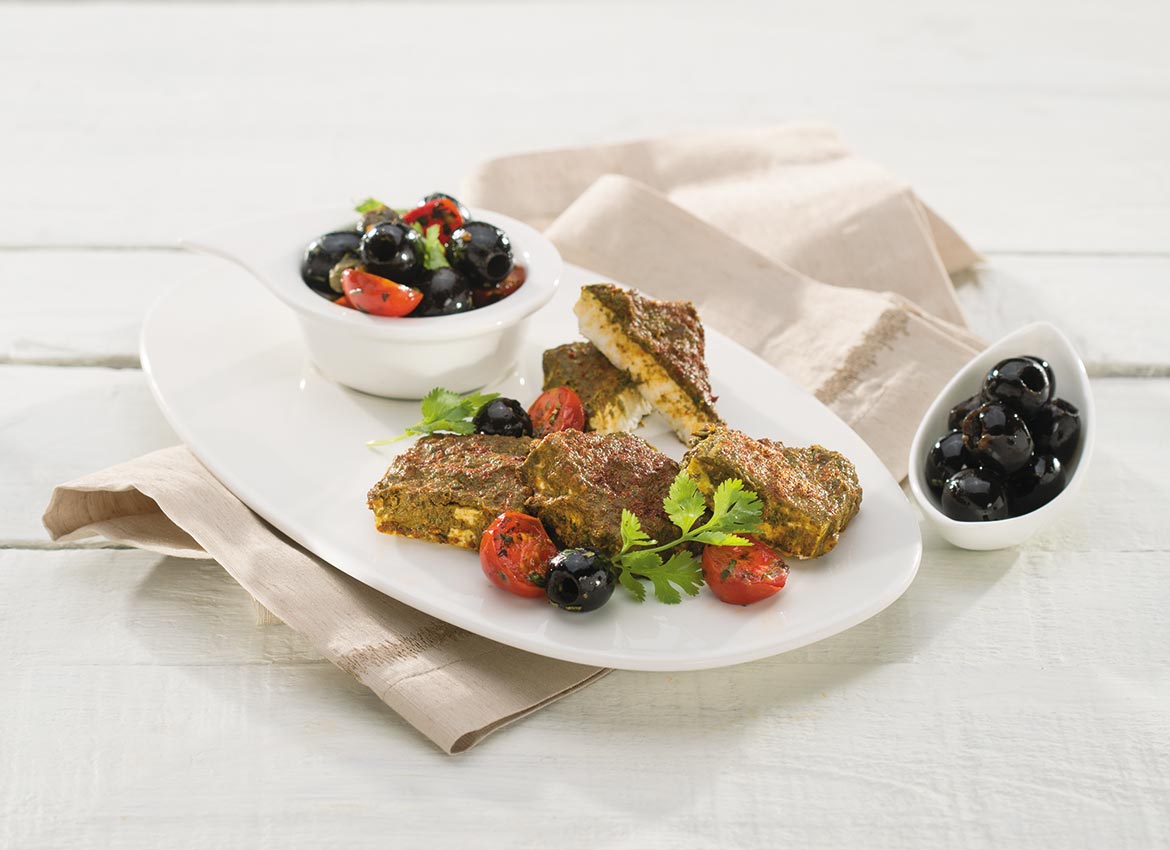 INGREDIENTS
15 pc (50 g) Black OLIVES FROM SPAIN
300 g Paneer (cubes)
½ cup Bhuna besan
2 tbsp Hung curd
1 tsp Ginger and Garlic Paste
2 tbsp Fresh mint
2 tbsp Fresh coriander
4 tbsp Mustard oil
Black salt to taste
Salt to taste
Chat masala to taste
2 tsp Roasted jeera powder
1 tsp Green chilli paste
1 pc Lemon
2 tsp Garam masala
Preparation time:
20 minutes
Level of difficulty:
Easy
PREPARATION
Cut the paneer into cubes of 30 g each and silt to make insertions.
Prepare a marinade of hung curd, besan, ginger garlic paste, salt and garam masala.
Prepare the olive chutney by blending the fresh mint, coriander, chilli and black olives from Spain.
Put the chutney in the silted paneer and marinate the paneer with the hung curd marinade.
Place the paneer gently in tandoor skewers or satay stick.
Cook in a tandoor or in the preheated oven for 7-10 minutes.
Serve hot with the black olives from Spain chutney.