Bhoot jolakia and pimento olive salsa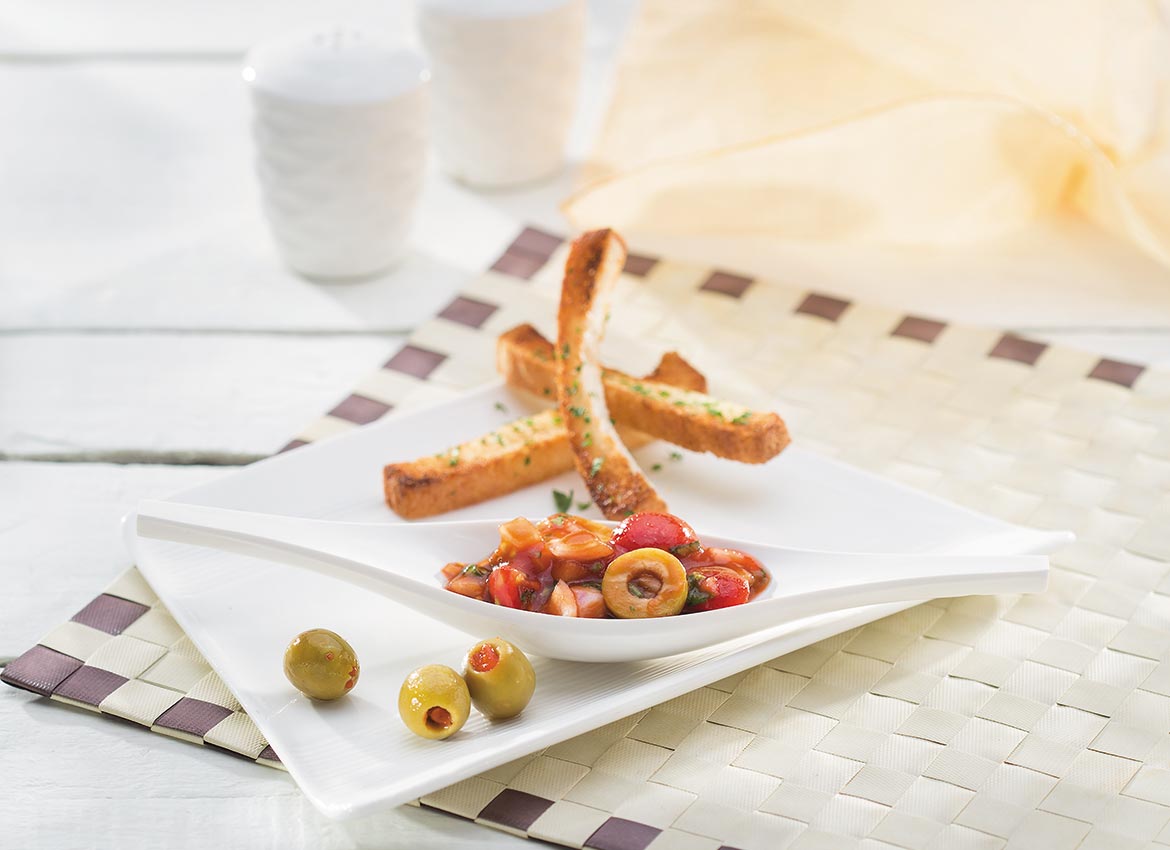 INGREDIENTS
15 pc (50 g) Pimento OLIVES FROM SPAIN
6 pcs Tomatoes (peeled and chopped)
1 pc Garlic clove (minced)
1 pc Onion (chopped)
1 pc Bhoot jolakia chilly (chopped)
15 ml White wine vinegar
5 g Ground black pepper
30 g Tomato sauce
Salt to taste
1/4 cup water
15 g Fresh coriander (chopped)
Preparation time:
15 minutes
Level of difficulty:
Easy
PREPARATION
Place all ingredients but the olives into a large saucepan and simmer over low heat for 10 minutes stirring often so that it does not stick to the pan.
You can add more water if sticking becomes an issue.
Turn off the burner and let sit for 5 minutes. Pour the mixture into a blender and process on medium speed for 1-2 minutes for chunky-style salsa and 3-4 minutes for a smoother salsa.
If you like salsa with a lot of "heat" use 2 large ghost peppers instead of one.
Pour it into a bowl along with the stuffed pimento olives. Garnish with coriander.