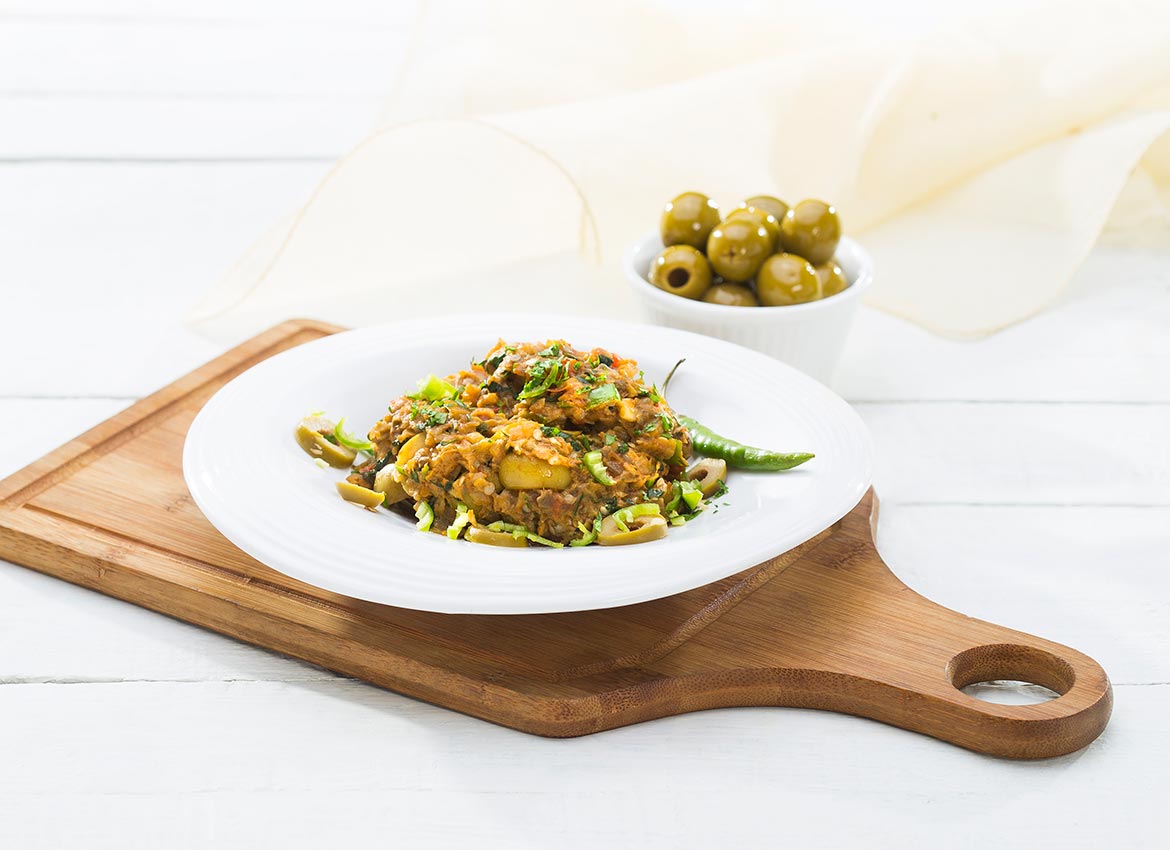 INGREDIENTS
30 pc (100 g) Green OLIVES FROM SPAIN (pitted)
2-3 pc Eggplants (roasted and smashed)
30 ml Pure Olive Oil
1 pc Onion (sliced)
10 g Ginger garlic paste
5 g Garam masala
2 pcs Tomatoes (diced)
2 pcs Green chilies (chopped)
20 g Coriander (chopped)
Salt to taste
Preparation time:
45 minutes
Level of difficulty:
Medium
PREPARATION
Roast the eggplants over an open flame until tender. Let them cool down, peel away the burnt skin and chop.
Heat the olive oil in a medium saucepan over medium heat. Add the cumin seeds and onion. Cook and stir until the onion is tender.
Add the ginger garlic paste, garam masala powder, Spanish green olives, and tomato in the saucepan, and cook for about 1 minute.
Mix in the chopped eggplant and season with salt. Cover and cook for 10 minutes over medium-high heat.
Reduce heat to low and continue cooking for about 5 minutes.
Garnish with the chopped coriander to serve.