Amaranth salad with olives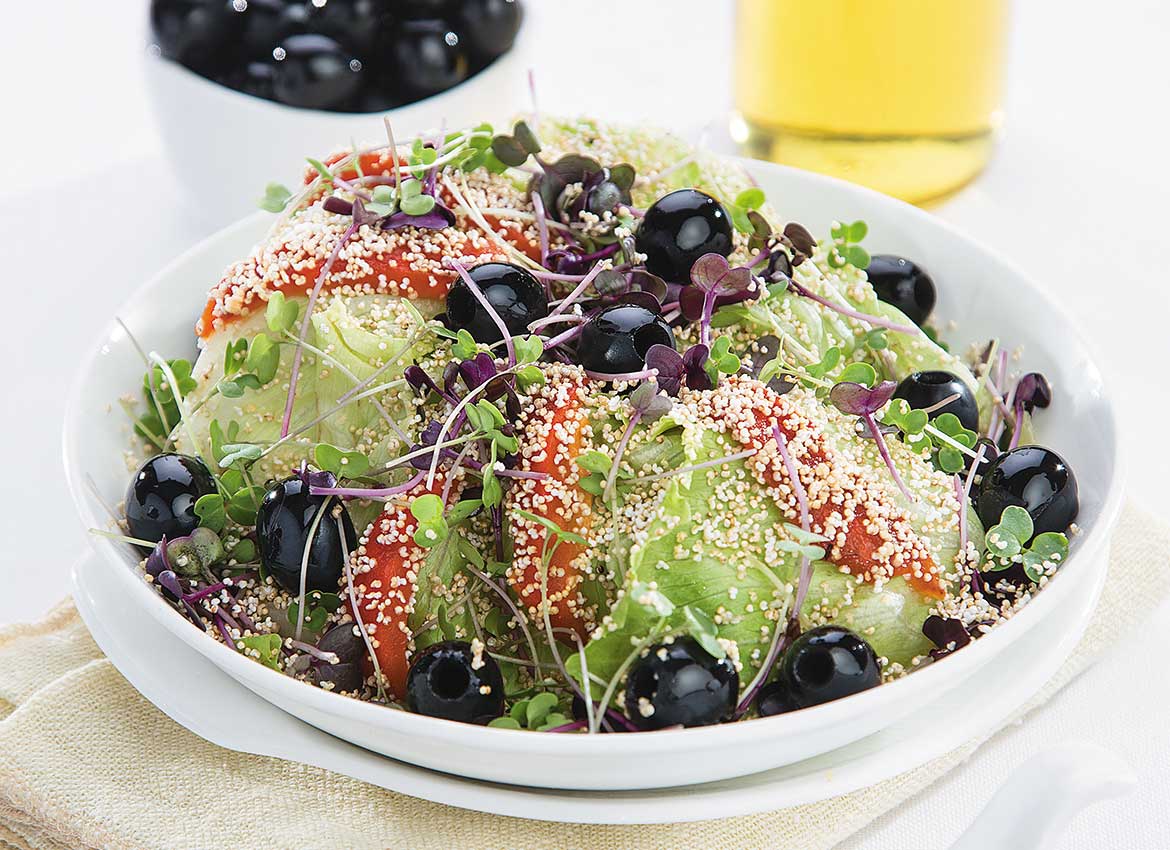 INGREDIENTS
15 pcs (50 gr) Black OLIVES FROM SPAIN
1 tbsp Amaranth puffs
½ pc (each) Roasted red and yellow peppers
1 cup Arugula
1 tsp Pumpkin seeds
1 tbsp Lemon juice
1 tsp Honey
1 tbsp Extra virgin olive oil
Salt
Pepper
Preparation time:
25 minutes
Level of difficulty:
Easy
PREPARATION
Roast the peppers in an oven for 10 minutes at 200ºC. Take them out in a bowl and cover the bowl with a plastic wrap. After about 5 minutes take them out and remove the skin from the peppers and cut them in triangles.
Wash the arugula and dip it in ice cold water and drain in a sieve. Set aside to dry.
In a bowl whisk together lemon juice, honey & extra virgin olive oil and season with salt and pepper.
Toss the arugula, black olives, and roasted peppers together and assemble the salad on a plate.
Sprinkle amaranth puffs and pumpkin seeds to garnish and serve.