Paneer and olive butter masala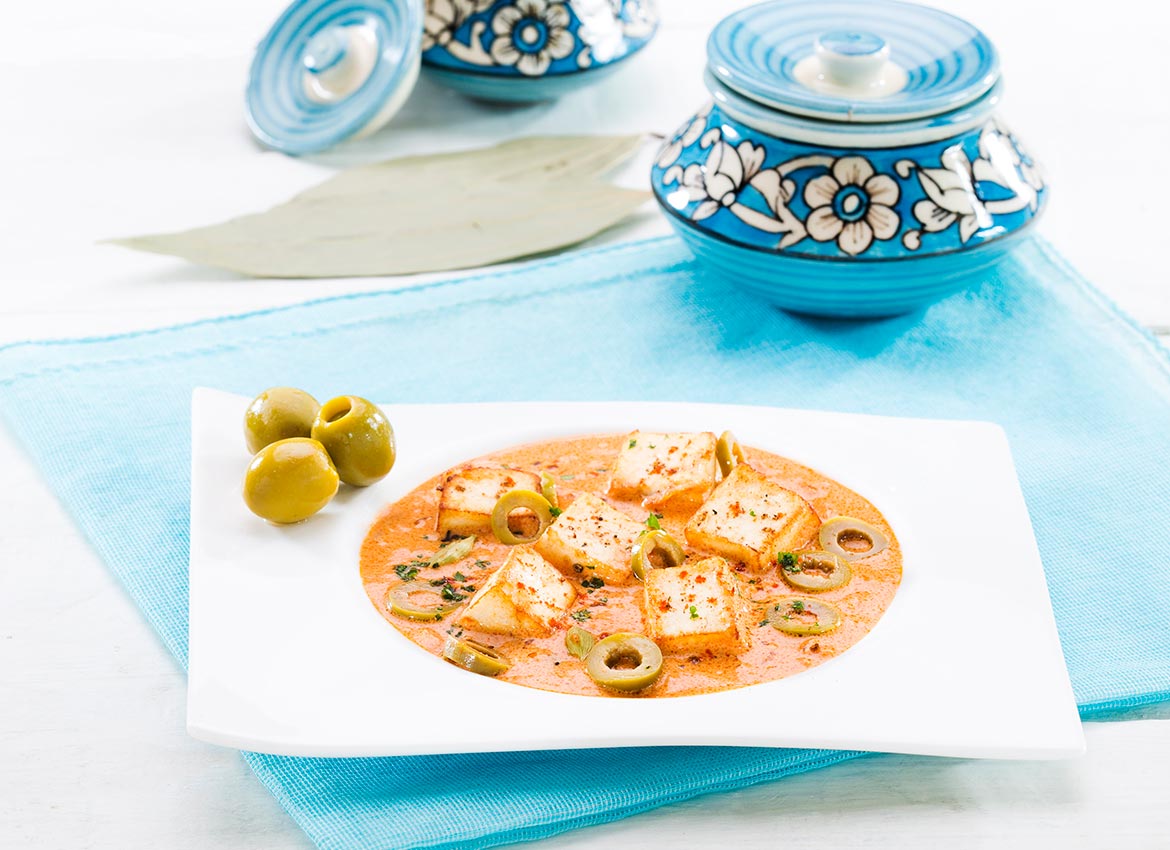 INGREDIENTS
15 pc (50 g) Sliced green OLIVES FROM SPAIN
100 g Paneer
1pc Cinnamon
1 pc Bay leaf
2 pcs Cloves
5 g Turmeric powder
2 pcs Cardamom
3 g Chili powder
3 g Garam masala
20 g Coriander (chopped)
30 ml Tomato (pureed)
40 g Butter
15 ml Cream
15 g Ginger garlic paste
Preparation time:
25 minutes
Level of difficulty:
Medium
PREPARATION
Grind the chopped onions, garlic and ginger into a coarse paste. Keep it aside.
Heat 1/2 tbsp butter in a heavy bottom pan and add cinnamon, cloves, bay leaf and cardamom.
Mix in the paste onion, ginger, garlic coarse paste (with less or no water). Fry it till golden brown.
Add all the dry powders, tomato puree and fry for 2 minutes.
Now add 2 cups of water, reduce heat to low, let the gravy simmer for 8 minutes.
Mix in cream, rest of the butter, the sliced green Spanish olives and the paneer.
Add the salt as per taste.
Cook till paneer is soft.
Garnished with chopped coriander and serve hot.