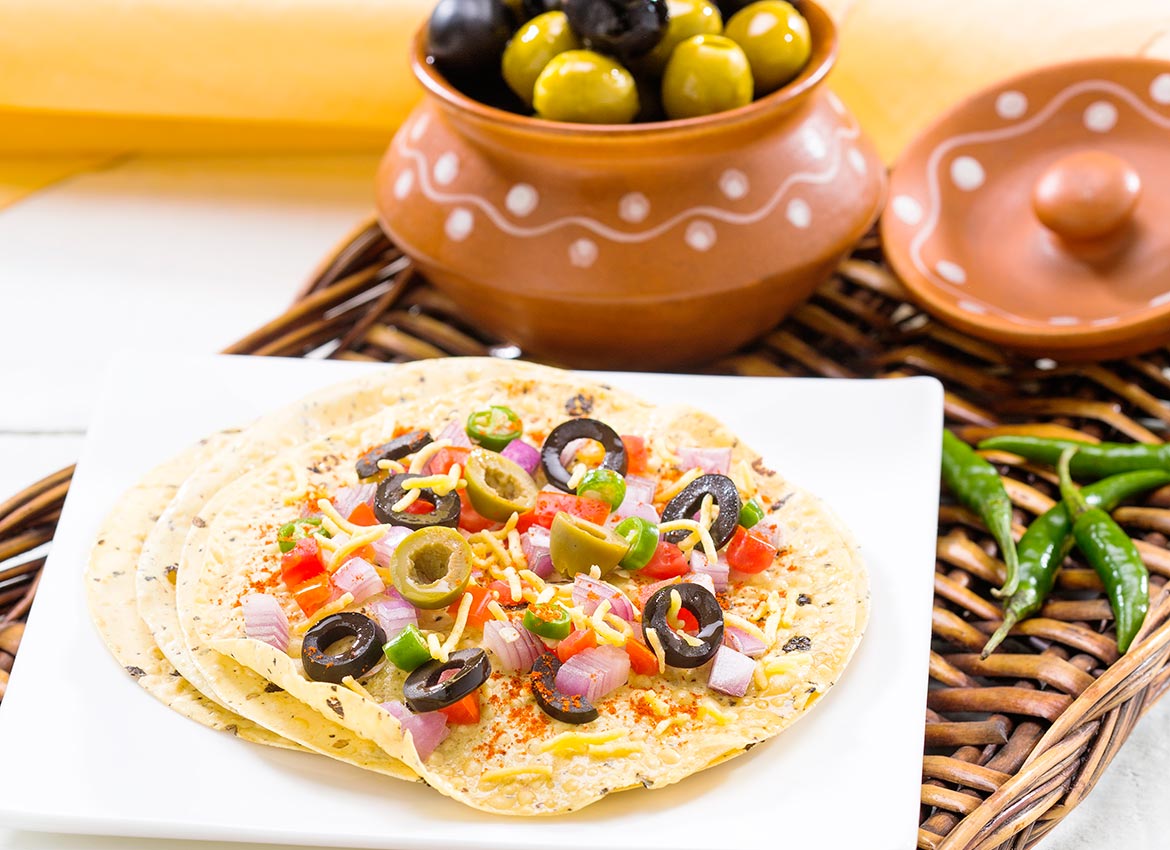 INGREDIENTS
20 pc (80 g) Sliced green and black OLIVES FROM SPAIN
4 pcs Roasted papad
1 pcs Onions (chopped)
2 pcs Tomatoes (chopped)
2 pcs Green chilies (chopped)
10 g Red chili powder
10 g Chaat masala
30 g Nylon sev
20 g Fresh coriander leaves (chopped)
Salt to taste
Preparation time:
15 minutes
Level of difficulty:
Easy
PREPARATION
In a mixing bowl add the sliced green and black Olives from Spain, the chopped onion, tomatoes, green chilies, salt and the coriander. Mix well and keep aside the topping of masala papad.
Sprinkle some red chili powder and chaat masala powder over the roasted papad.
Now spread the topping of the masala papad over and sprinkle some more chaat masala over the topping.
Lastly garnish with nylon sev and serve immediately.