Olive and cheese empanadas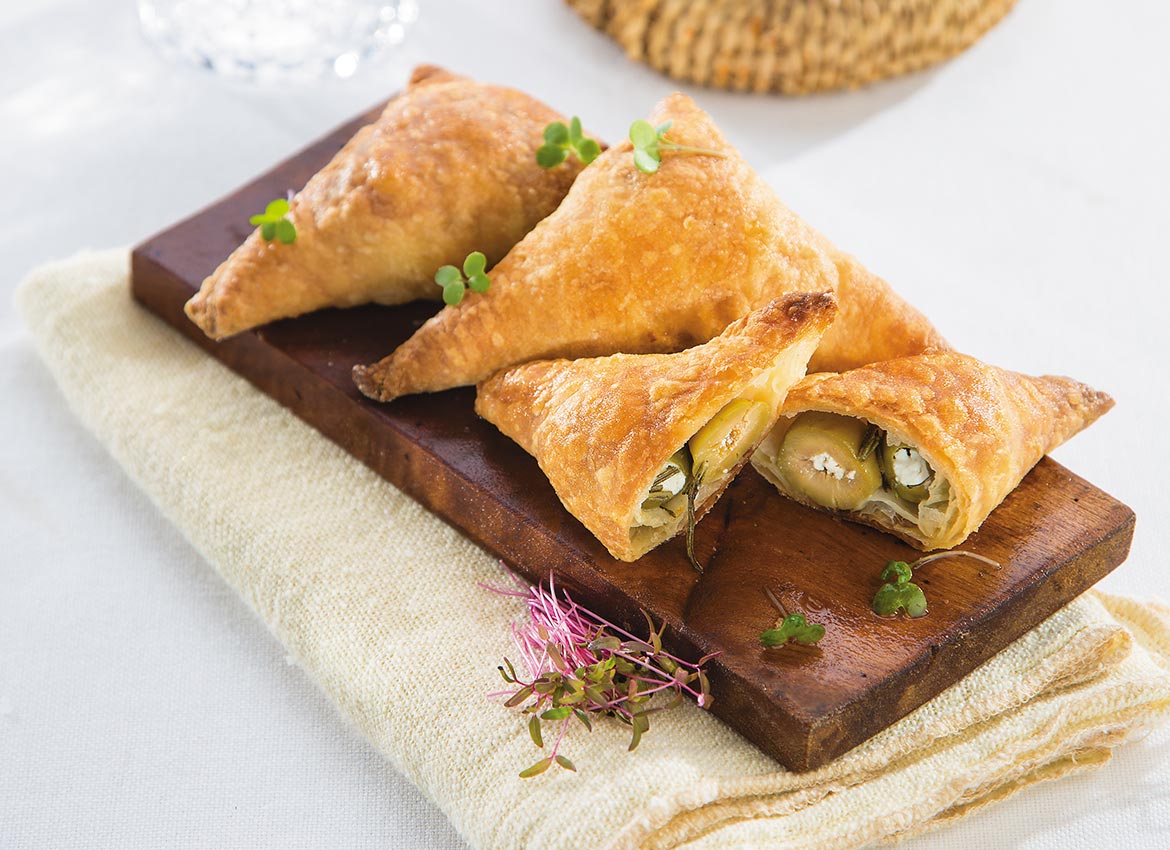 INGREDIENTS
15 pcs (50 g) Green OLIVES FROM SPAIN (chopped)
2 cups All-Purpose Flour
2/3 cup Olive Oil
6 tbsp Water
1/4 cup Cheddar cheese (grated)
1 pc Egg yolk
Salt to taste
Level of difficulty:
Medium
PREPARATION
Combine flour and salt. Mix in the olive oil and rub with the flour. Add a small amount of water to slightly moisten. Form dough into a ball. Roll out the dough to about 1/8-inch-thick and cut into 4-inch circles with a cutter. Lightly flour both sides of circles.
Combine olives and cheddar in a bowl. Spoon a tablespoon of the filling into the center of each round, fold the pastry over and crimp the edges to seal. Preheat the oven to 180 Celsius.
Place the pastries on trays about 2 cm apart.
Brush with the egg yolk and bake in the oven for 15 minutes, or until well browned and puffed. Swap the trays around and cook another 10 minutes, covering loosely with foil if the empanadas start to brown too much.
Serve hot.