Millet and roasted Spanish olives salad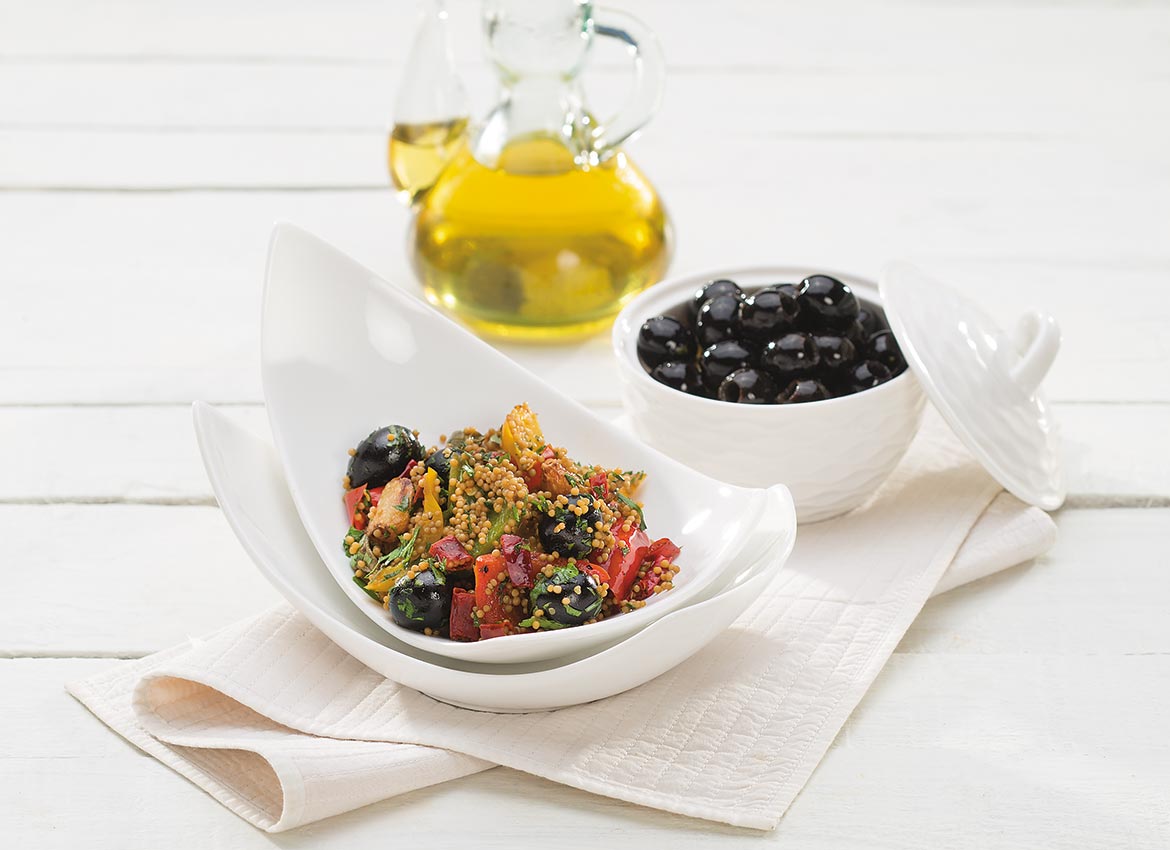 INGREDIENTS
15 pc (50 g) Sliced black OLIVES FROM SPAIN
100 g Millet
40 g Red pepper (roasted)
40 g Yellow pepper (roasted)
2 pcs Star anise
2 tsp Sweet paprika powder
100 ml Extra virgin olive oil
2 tbsp Lemon juice
Salt to taste
Crushed Black pepper to taste
1 pc Dry red chilli
4 pcs Garlic clove (roasted)
Preparation time:
20 minutes
Level of difficulty:
Easy
PREPARATION
Soak and boil the millet, drain out the excess water, add extra virgin olive oil and cool it down in a flat tray.
Heat oil in a pan, add star anise, dry red chilli, roasted garlic, add the olives and roast. Add sweet paprika powder stir till it is done.
In a mixing bowl, add boiled millet, extra virgin olive oil, crushed pepper and lemon juice.
Arrange the millet in a plate, throw in the roasted olives and roasted peppers (red and yellow).
Garnish with lemon slices, roasted red chilli and roasted garlic.