Lemon and coriander marinated green Spanish olives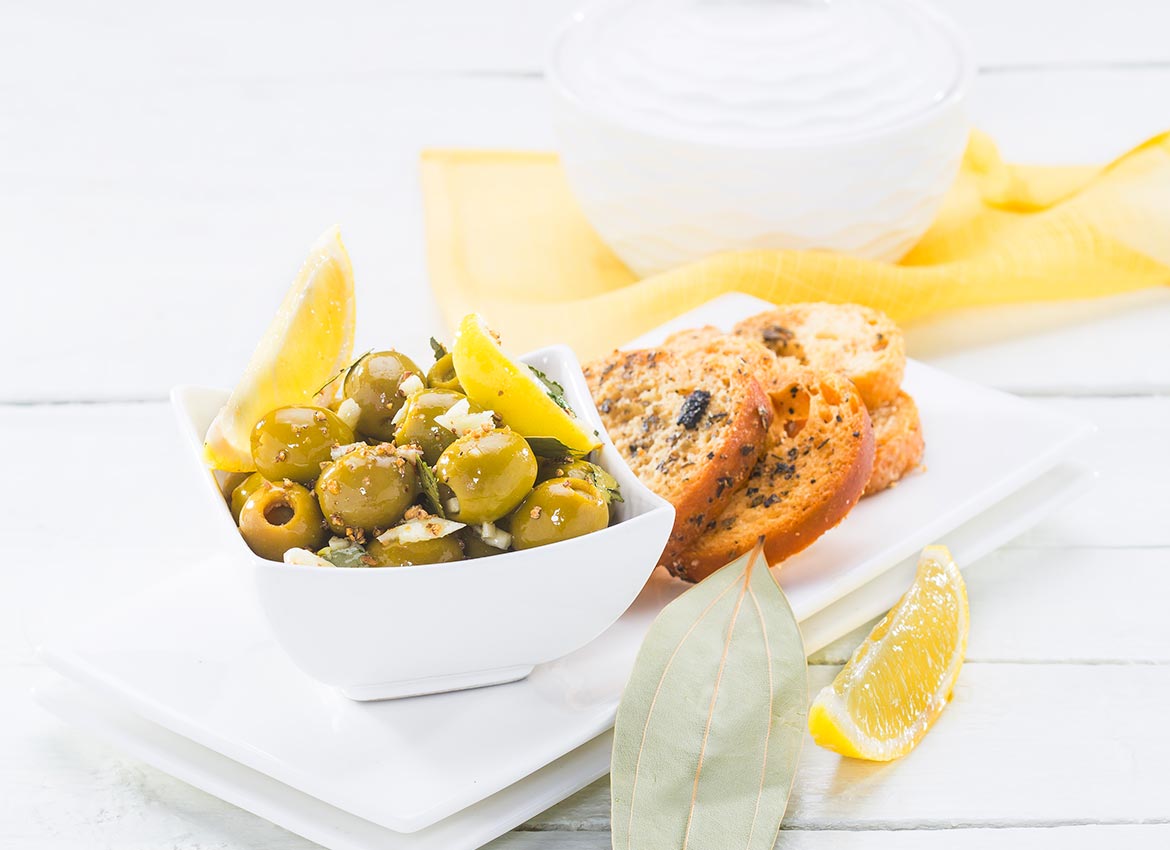 INGREDIENTS
60 pc (200 g) Green OLIVES FROM SPAIN
50 ml Extra virgin olive oil
25 ml Fresh lemon juice
2 tbsp Whole cracked coriander seeds
4 pcs Garlic cloves (bruised)
3 pcs Fresh or dried bay leaves
1 pc Lemon
Preparation time:
20 minutes
Level of difficulty:
Easy
PREPARATION
In a large bowl, mix Green Olives from Spain with extra virgin olive oil, lemon juice, coriander, garlic and bay leaves.
Cut lemon into wedges lengthwise; cut each wedge crosswise into 1⁄2"- thick pieces. Add lemon pieces to olives. Stir all ingredients together.
Cover the mixture with plastic wrap and refrigerate for at least 15 min.
They are ready to be served. The mixture can be kept in the fridge for maximum of 1 week.