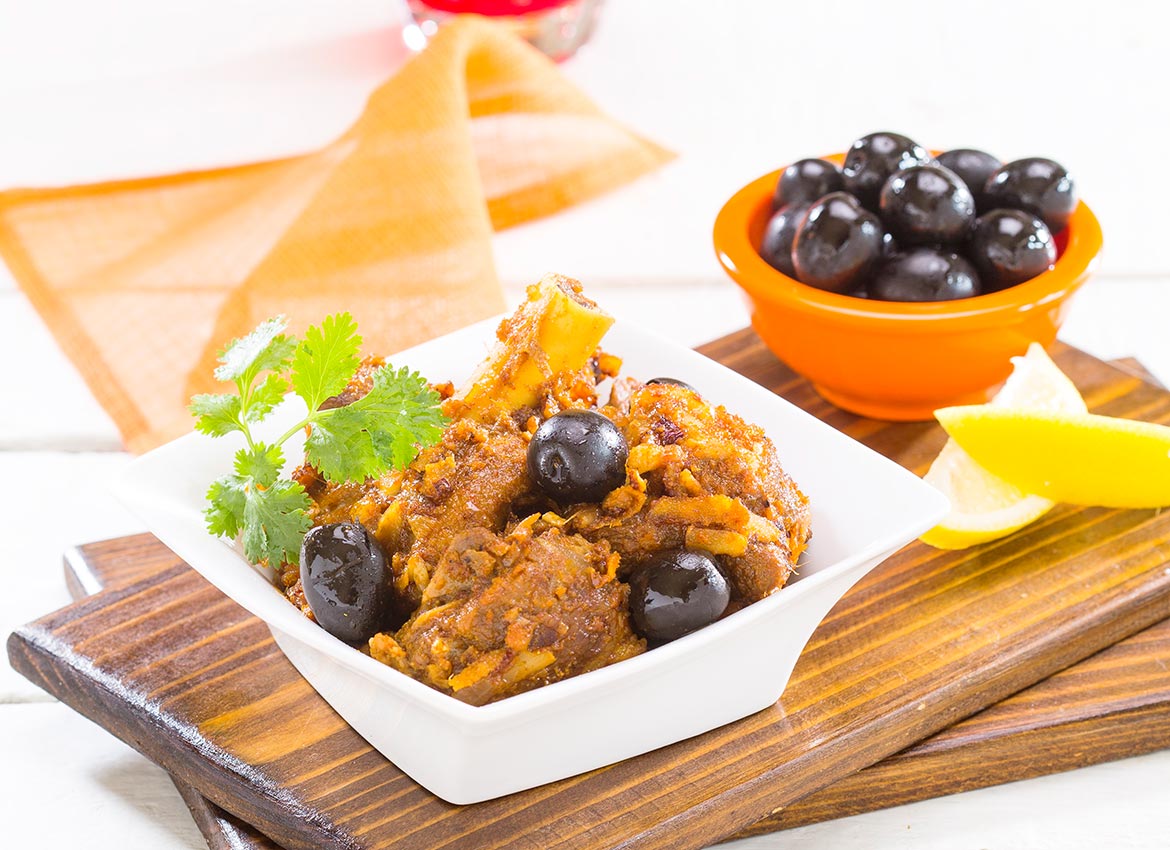 INGREDIENTS
15 pc (50 g) Black OLIVES FROM SPAIN
200 g Lamb
1 pc Onion (chopped)
2 pcs Green chilies (chopped)
20 g Garlic ginger paste
5 g Chili powder
3 g Turmeric powder
40 g Grated coconut (fresh)
10 g Garam masala powder
40 ml Pure olive oil
15 ml Lime juice
Salt to taste
Preparation time:
45 minutes
Level of difficulty:
Medium
PREPARATION
Clean the lamb and cut it into small pieces.
Take a non-stick pan and heat the oil, add the onions and chillies and fry them till golden brown. Add the ginger garlic paste and let it fry for 2 minutes.
Now add the lamb and water, salt, chili powder and turmeric and fry till the water evaporates.
Add the Spanish black olives and coconut and garam masala and fry till the lamb turns nice and brown and flavors blend.
Sprinkle some lime juice just before serving.